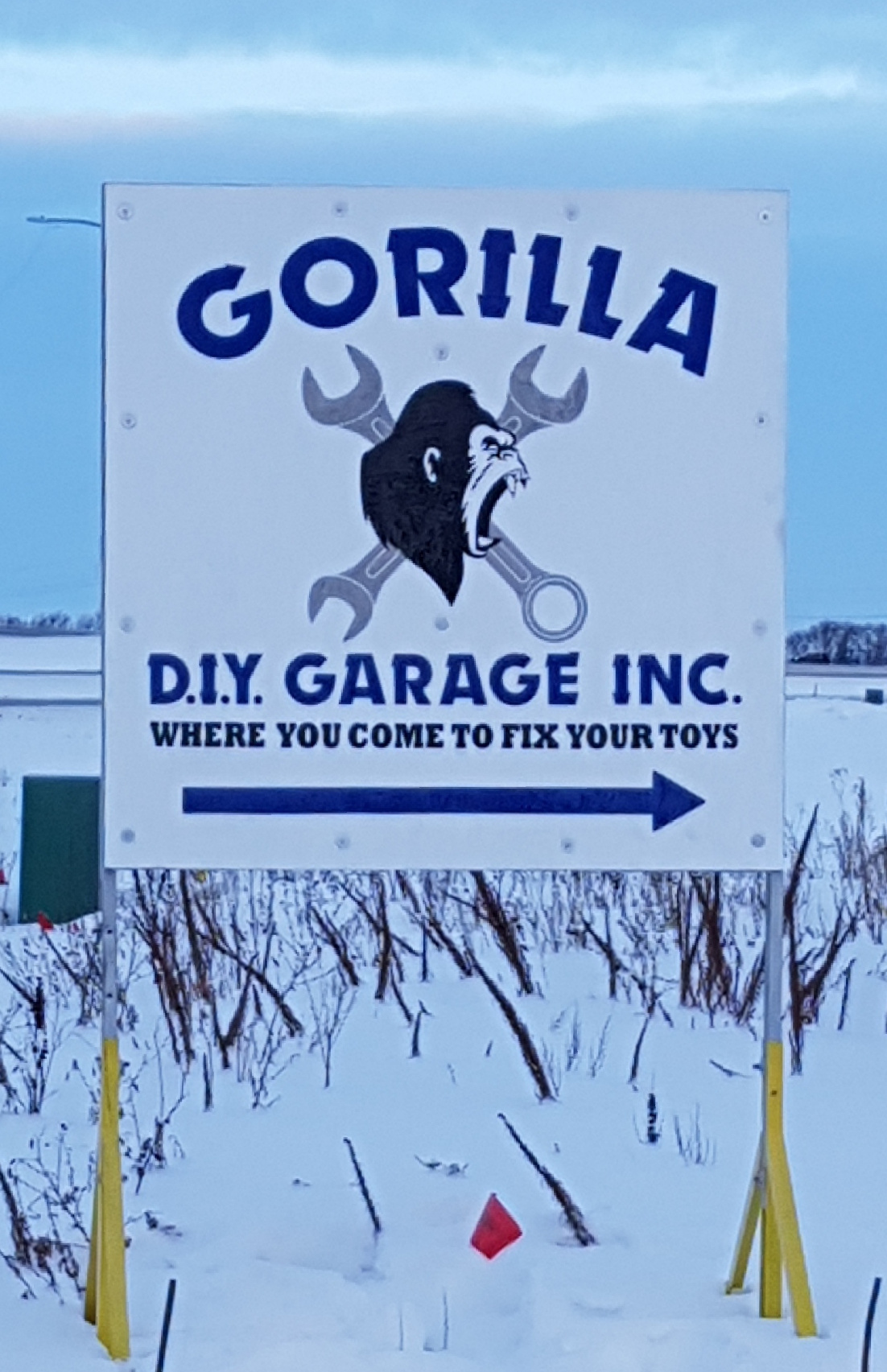 having o
GORILLA DIY GARAGE INC.
Where You come to fix your toys
We here at Gorilla DIY Garage are pleased to announce that we have become your one stop shop for all your automotive and motorcycle repairs.
We have competitive labor rates and are continually working hard to find the best suppliers for your parts to keep your costs low.
We will look after all your tire needs, we can repair (if possible), mount & balance automotive and motorcycle tires.
We now have the MPI winter tire program here to help you.
We have a Mechanic on staff to get your work done in a timely and cost-effective manner to keep your cost as low as possible.
Our main priority here is to look after you our customer first.
Call and make an appointment to get your vehicles looked after.
Gorilla DIY Garage INC.
Unit 4 961 Kapelus Drive
West St Paul
Phone: 204-633-5945
Email: Info@gorilla-diy-garage.com
Come down and have a coffee and check out the Garage


Follow us on Twitter @GorillaDiy
Keep an eye on our Twitter and our Facebook page I will be updating them regularly as we have a lot on the go with Ride For Sight Manitoba